The Key Benefits Of Grooming Your Pet Regularly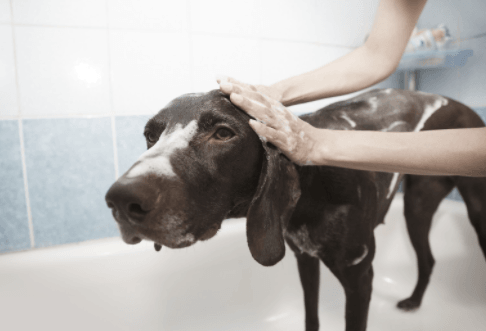 Grooming your pet regularly has lots of benefits for your pet's long-term health, such as:
Smell clean, fresh, and better:

The next time you cuddle your pet, you will get a whiff of a clean! Full grooms generally include baths, which help clean out any dirt, grime, and dust from your pet's fur that may have accumulated while your pet was outside.

Check for fleas and ticks:

By getting professional grooms, it's easier to see fleas and ticks, which can particularly be useful if your pet has long fur.

Signs of fleas and ticks

include excessive scratching or licking and small black or white dots which could be the actual bugs or their eggs.

Detect irregularities in the skin:

Sometimes your pet may get small bumps on their skin which could be the result of food allergies, environmental allergies, or something else. Getting these looked at early with your vet will help minimize any potential long-term damage. 

Develop a healthy coat:

By regularly grooming your pet, they will develop a shiny and healthy coat that doesn't shed or itch as much. Grooming will also remove any extra dirt from the coat as well. 
Keep the nails at a comfortable length:

Nail-trimming is an important part of your pet's well-being. Long nails can lead to pain while walking and even bad posture. It's important to get the nails trimmed every few weeks so your pet can be comfortable. 
Reduce the chance of ear infections:

Those big floppy ears are super cute, but they are also a magnet for attracting dirt, bugs, and other debris. Professional groomers know how to properly clean these sensitive areas and remove any dirt from your pet's ears. 
We'll Pamper Your Pet at Life of Riley DC
Life of Riley DC has state of the art grooming facilities to give your pet the best groom of their lives! Located in the Rockville and Adams Morgan areas, our talented groomers have decades of experience under their belts and the skills to get your pup show-ready. Contact us today to schedule an appointment.
By accepting you will be accessing a service provided by a third-party external to https://lifeofrileypethotel.com/