Finding Doggy Transportation in Rockville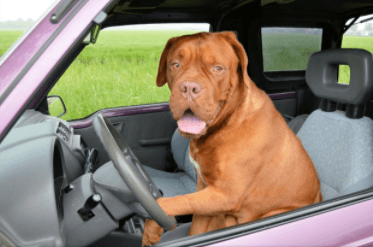 If you're looking for an Uber-like transportation service for your pup, then check out our transportation service at Life of Riley Rockville! If your pup's schedule doesn't align with yours, there's no need to worry. Simply drop your pup off at our daycare program and our chauffeur services will safely bring your pup back home to you.
There are quite a few benefits to enrolling your dog in doggie daycare such as:
Increased

socialization

for your pet

DIfferent scenery your dog can be exposed to

Consistent playtime and

exercise

Peace of mind for you, the owner

Separation anxiety cure
Life of Riley Offers a Variety of Services in Rockville
Our easy-to-use chauffeur services give you more flexibility and allow your pup to enjoy our daycare program, even if it doesn't align with your schedule. Life of Riley vans are designed to safely transport our furry clients and are also climate-controlled for maximum comfort, no matter what weather we're experiencing. We offer canine chauffeur services to the Potomac, Bethesda, and Rockville areas, so your best friend can play with their friends all day long while you're at work. Contact us if you have any questions.
By accepting you will be accessing a service provided by a third-party external to https://lifeofrileypethotel.com/