Boarding Your Pet in Rockville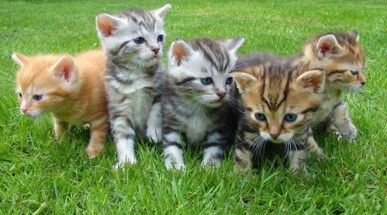 If you're looking to get away from the daily grind of life and need safe accommodations for your pet, then consider boarding your pet at a trusted facility. 
Many pet owners plan for vacations but don't always have great options when it comes to pet care while they're on their trip. You want to leave your pet with professionals who know how to take care of your pet and will go above and beyond the basics to ensure your pet is happy and comfortable. 
What to look for before selecting a boarding facility for your pet
If you live anywhere in Rockville and are looking for a great boarding option for your pet, consider the following factors when making your decision: 
Expert attention:

A good boarding facility includes a well-trained staff that is equipped to handle most situations. Professionals will know how to properly take care and manage your pet while you are away. This includes being prompt on feeding times, bathroom breaks, and proper playtime. 
Good food and exercise:

Pets need

food and exercise

on a regular basis to stay fit and healthy. Find a boarding facility that prioritizes playtime and is knowledgeable about the various diets that different pets need. If your pet is on a special diet, make sure that the facility will cater to your pet's needs. 

 
Safety:

One of the main concerns is the safety of your pet. Look for locations that prioritize safety, have secure facilities so your pet can't escape, use clean equipment, and provide safe toys so your pet won't get hurt. 

 
Companionship and interaction

: When boarding your pet, make sure the place offers regular interaction and company with other pets.

Socialization

is important for pets, as they need company just like humans do. 
Visit Life of Riley DC for Pet Boarding
If you are in Rockville or the surrounding areas, check out Life of Riley Pet for high-quality pet boarding. All our boarding suites are professionally designed and custom-built with every amenity in mind. At our Life of Riley locations in Rockville and Adams Morgan, our boarding facility boasts gorgeous Calacatta marble and Italian tile in each suite, along with cozy handmade beds. Once your pet checks in, they may never want to leave.
By accepting you will be accessing a service provided by a third-party external to https://lifeofrileypethotel.com/