Dental Neglect: Gum Disease in Dogs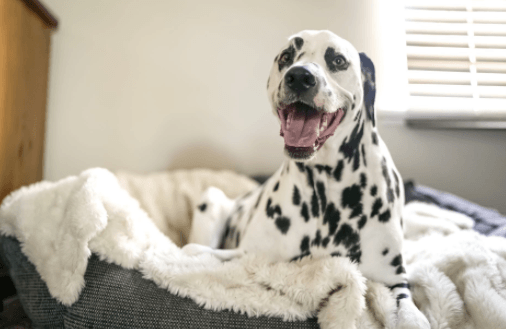 For many owners, our dogs are our little (or big!) shadows - always present and by our side. However, that quality companionship may be marred by the undeniable fact that your pup has some rotten breath!
Dental health is, unfortunately, a critical factor in a dog's health that is too often overlooked. Without regular brushing, food and bacteria begin to accumulate on the teeth of your pup - forming that thick yellow gunk also known as tartar. Once your pup has developed tartar on their teeth, it will require professional dental cleaning to remove it. 
Naturally, as bacteria accumulate in your puppy's mouth, gum disease begins to become a much more painful reality. Gum disease can cause significant chronic pain and severe damage to the mouth. If your dog has bad breath, inspect their mouth. Look for inflamed puffy gum tissue, signs of bleeding, tartar, and a preference for chewing on one side over the other. 
Without proper treatment, your dog's dental disease may escalate to more serious infection as bacteria in the mouth spread through the bloodstream leading to possible organ disease. 
The best way to soothe your puppy's mouth is through prevention. Regular brushing is essential in the maintenance of healthy gums and teeth. Only feed your pup high-quality food supplemented with a stash of safe and tasty dental toys
The best way to treat gum disease is through prevention. Schedule a time where you can brush your dog's teeth with the proper equipment at least once a day. Feed your dog high-quality food, and offer safe dental toys that your dog can chew on. If you notice any inflammation in the gums, take your dog to the vet immediately. The sooner you can begin treatment, the better. 
Bring Your Canine to Life of Riley Pet Hotel & Spa
At Life of Riley, we understand the importance of keeping your dog's teeth clean. Our talented and compassionate staff of groomers have decades of experience and the skills necessary to get your pup dazzling from paw to tooth! If you're struggling to keep your companions' teeth clean and free of gum pain, give us a call today to book an appointment! 
By accepting you will be accessing a service provided by a third-party external to https://lifeofrileypethotel.com/