What To Do If Your Dog Has Diarrhea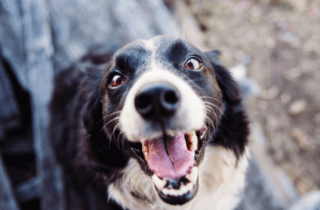 As proud dog owners, diarrhea isn't a topic most of us want to talk about. But when our pets experience the chronic discomforts of diarrhea, it's our responsibility as pet parents to narrow down on the cause. Continue below to learn the common causes of diarrhea in dogs and remedies that will give your canine companion some much-needed relief. 
While diarrhea remains an unsavory topic, we must put our heads to task and learn what's causing our puppy's stomach to ache. Below are you will find the common culprits behind canine diarrhea:
Stress

Reaction to medication 

Viral or Bacterial infection

Parasites such as roundworms 

Large change in diet 

Food intolerance or allergic reaction
For at-home remedies you can try the following tactics below:
Enter your dog into a fast for a 12-24 hour period coupled with regular small increments of water.

Feed your dog very plain food, such as skinned boiled potatoes, or white rice. 

Treat your pup to some yogurt. Yogurt has beneficial bacteria that can help ease your pet's troubled gut. 
Always pay special attention to your dog's stool, it can reveal a lot about their health. If you find that your dog's stool has an unusual quality for an extended period, call your vet for an exam: your pup may be in trouble. 
We'll Take Care of Your Pet at Life of Riley Pet Hotel & Spa
With a compassionate and professional team, we here at Life of Riley Pet Hotel & Spa will serve your pet with nothing but the most skilled and capable hands. We strive to nurture your pet's health and contentment with services including daycare, grooming, boarding, and more! Call or visit us today to learn about our services and requirements. We look forward to meeting you and your best friend!
By accepting you will be accessing a service provided by a third-party external to https://lifeofrileypethotel.com/