Training Your Dog in Adams Morgan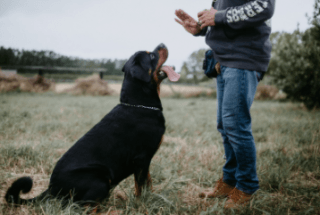 An out-of-control pooch is no fun to walk, and constantly cleaning up after your destructive four-legged roommate can get tiresome. Training your dog is one of the best investments of your time that you can do for your pet. An obedient dog will listen to you and will follow the rules of the house, no matter what they are. 
Why Training Your Dog is Important
Training teaches your dog life skills and helps them integrate into your family and social environment. A trained dog knows how to interact with people and other dogs and doesn't get stressed out in new situations. 
Many times owners can neglect training their dog due to the time commitment and patience involved. An untrained dog can get into destructive behaviors such as getting anxious when their owners are away and ruining the furniture at home. Untrained dogs are prone to more stress and anxiety in general because they don't know how to react in different environments. A trained dog, on the other hand, is generally calm and relaxed in situations. Additionally, trained dogs know how to socialize with other dogs, which can avoid conflict and unnecessary problems. 
Training your dog is very beneficial for your dog in the long-run. They will know how to behave when they are left alone. They will know how to socialize with humans and other dogs. A well-behaved dog won't be a nuisance to walk. 
Training in Adams Morgan
At Life of Riley, we only employ the most talented dog trainers who solely use positive reinforcement methods to encourage your pup to work with us, rather than cooperate out of fear. Please contact us to discuss your dog's unique training needs and to schedule an initial consultation.
By accepting you will be accessing a service provided by a third-party external to https://lifeofrileypethotel.com/